Bariture Peter
Security forces in Ghana arrested and began to interrogate  three alleged coup plotters after their  intentions was exposed.
According to their Twitter account, Ghana's government said they have  "the ultimate aim of destabilising the country".
The Military were involved in obtaining weapons, as the statement said.
The government said, the group were aiming to recruit and radicalise a base of youths who will cause mayhem in the Nation.
A lot of weapons were  found following 15 months of surveillance.
This included six pistols, three smoke grenades, 22 IEDs, two AK47 magazines and one long knife.
Computer equipment, a voice recorder and a Ghanaian passport were also among the list of items seized.

Known as Take Action Ghana (TAG), the aim was to mobilise the youth for "nation-building".
But this was a guise for their intention to "build a support base of youth, and radicalise them against the political authority in Ghana".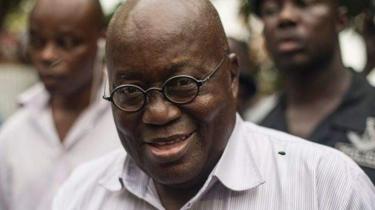 .
People alot of people have been thinking all these scenes could be linked to the upcoming Elections.
Ghana will go the polls next year to elect new National Leader.